RadStar Alpha CRM Rentals

The RadStar Alpha Rental Program offers our top-of-the-line continuous radon monitor with accessories, cablibration, and support at an affordable monthly rate. Our rental program was designed to guarantee that you always have a working, calibrated RadStar - without any worries. 
RadStar Alpha Rental Program Includes: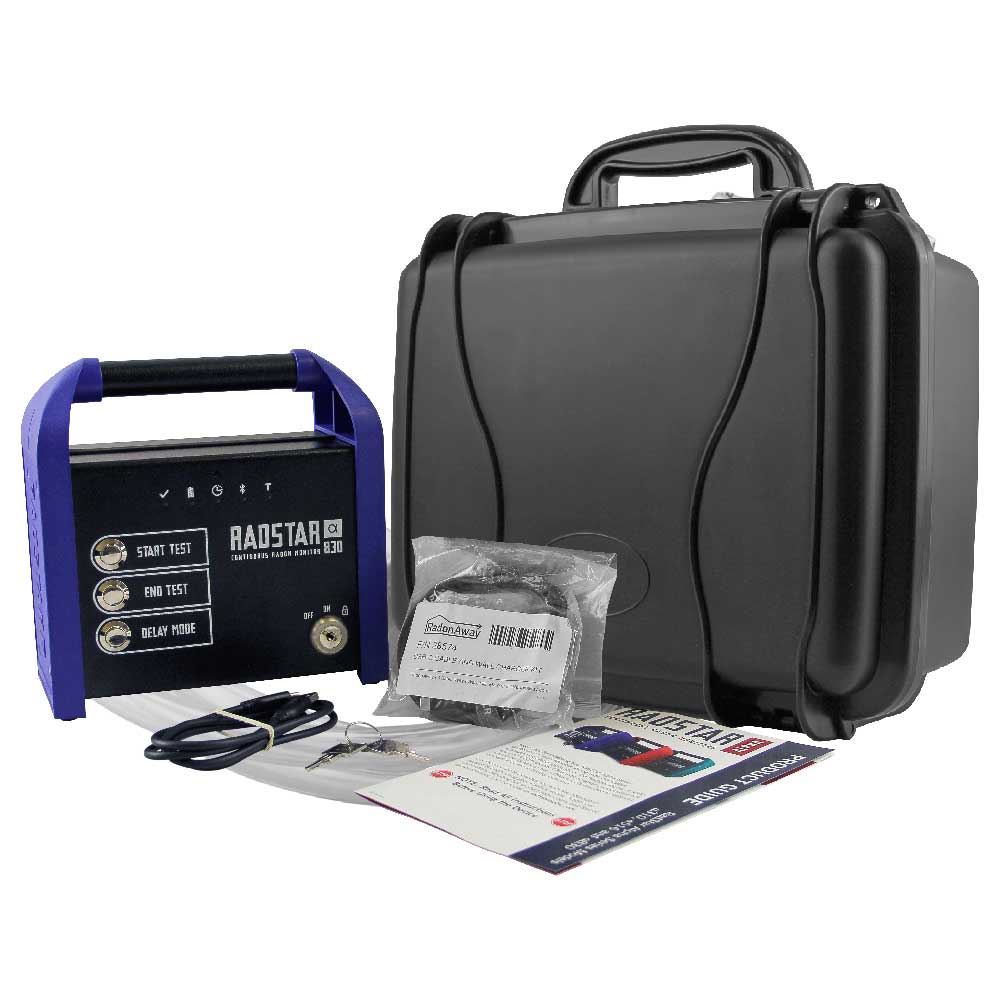 RadStar Alpha 830 with replacement service so the calibration date always falls within one year
Hard Carry Case (your choice of Large or Small)
Tripod
Power Cord Kit
USB-C to USB-A Data Transfer Cable
Enhanced Subscription of Radon Management Cloud with allowance of 10 tests per month/per unit; without any additional fees
There are two options in the rental program. The only difference between the two is the size case that you prefer.  All rental units will be shipped in the case and you will be invoiced on a monthly basis.
Calibration On RadStar Alpha Rentals
When it is time for your rental unit to be calibrated, all you need to do is Contact Us at 800-767-3703.  We'll send you a replacement unit to use while your until is being calibrated.  Once you receive the replacement unit, simply ship back the unit requiring calibartion.  It's that simple and convenient!